Decorative Picture Frames
16.06.2014
Whether it's the yearly school photo or a unique portrait by a local photographer, your child's photos are more than just a picture. They're memories on film, and you want to preserve those memories for many years to come. You can keep your child's photo in great shape by placing it in a decorative, high-quality picture frame. Below are some great ideas to help you choose the right picture frame and where to display it.
Choosing a Picture Frame
There are several criteria you should use to choose the perfect picture frame for a child's photo. First, consider the theme of the photo. Does it have a particular background, such as animals, toys, sports, colors, etc.? Is the child holding an item or doing an activity in the photo? A picture frame can match the theme or colors in the photo help it blend well.
Picture Frames for Children
There are picture frames with certain themes on the actual frame itself, such as animals along the edges of the frame. These frames can be colorful or pure sterling silver. Whatever the design, choose one that will blend with your decor. Children's frames come in many shapes and sizes. Whether you need a small tabletop frame to decorate a living room table or shelf, or a wall portrait, you can choose frames in a variety of sizes.
Build a Photo Display in Your Child's Room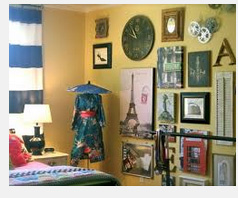 If your child participates in a particular sport or activity, you can create a photo display in their room with picture frames to match, along with other decor items. For example, if you have a son who plays baseball, why not display some individual and team photos in frames that have a baseball or a sports theme? You can have several photos of your son "in action" during games as well.
To create the display, buy a cabinet that has several shelves. You can mix and match photos in frames, a few baseballs, some ball cards, ball trophies, and even some ball caps! A display like this is something he can be proud of and show off to his guests during sleepovers.
For a daughter who enjoys scrapbooking, you can set up a scrapbook display with some photo creations of her own along with some framed photos of herself. Maybe her school photos can be displayed as well as some fun photos of her and her friends during a scrapbooking party. Throw in a couple of her favorite dolls, stuffed animals, or jewelry for decoration.
Wall Displays
Design a wall display of your child's photos by age, adding one per year. You can mix and match frames on the wall, adding a few frames with children's themes here and there. You can choose frame styles and colors to match the room's decor. This type of display would look great in a living room, dining room or hallway.
Framed Pictures as Gifts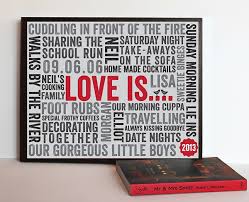 Frame your child's photo in a unique frame and give it as a gift to family and friends. Traditionally, parents will give away photos without a frame. However, framing the photo makes the gift more personal, and the photo will more likely be put on display in the recipient's home if it is already framed. This is great for grandparents, aunts, uncles, or other close relatives and friends.
With the right frame, your child's photo can last many years and add to your home decor. Use these ideas to build a lasting photo collection.
Written by Candice Pardue